Team Members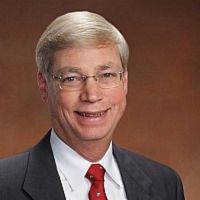 Phone:
408-867-1867
Tom K. Wilson
CEO / Founder
Tom K. Wilson began building his personal real estate portfolio in the 70's. He first invested as a part-time activity, and then after thirty years managing manufacturing and engineering in some of Silicon Valley's pioneering technology companies, he put his business and management experience toward full-time real estate investing. Mr. Wilson has bought and sold more than 3,500 units and over $250 million of real estate, including three condo conversion projects, nine syndications, and eight multifamily properties. He founded and owns Wilson Investment Properties, Inc., a company that has provided over 500 high cash flow, high-quality, rehabbed and leased residential properties to investors. Active in real estate associations, Mr. Wilson is a frequent speaker on real estate investing where his candor and competency makes him an audience favorite. As part of his outreach, Tom provides mentoring to new investors. His weekly radio show Real Estate Radio Power Investing provides extensive education on real estate investing.
For Tom's full biography, background, and real estate achievements, click here
---
Weegi Wilson
Executive Vice President
Weegi's intimate knowledge of the business and finances ensure clients' needs are handled seamlessly.
---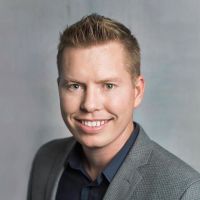 Phone:
925-487-3978
Neil Wahlgren
Director of Operations
Joining Wilson Investment Properties in early 2016, Neil specializes in systems, marketing and growth. Neil has an MBA from Texas A&M, a Masters in International Relations from Troy University, and a Bachelor's from the United States Air Force Academy. At Wilson Investment Properties, Neil sources, structures, and raises equity for commercial, multifamily, and industrial syndications. Prior to Wilson Investment Properties, Neil spent four years with an agriculture technology startup leading business development, product management, and corporate JV financing. The decade prior he piloted the C-130 Hercules for both the Air Force and Navy Reserve, with combat deployments to Iraq & Afghanistan and assignments in Tokyo, Arkansas, and Ventura, CA. He now resides in San Francisco, CA.
---
Phone:
408-500-9742
Mike Priolo
Director of Business Development
Mike Priolo brings over 10 years of commercial real estate experience to Wilson Investment Properties. Prior to joining our team, Mike was a successful commercial real estate broker in the San Francisco Bay Area. Mike specialized in the acquisition and disposition of multifamily and triple net assets. During Mike's tenure as a commercial broker, Mike personally brokered over $50M in sale transaction and $10M in lease transactions.
Mike is very excited to work with our team and looks forward to helping WIP clients achieve their goals through sound commercial real estate investment.
---
Phone:
408-867-1867
Pamela Durney
Director of Finance
Pamela handles all aspects of the sales process from coordinating escrow to ensuring our clients have an exceptional experience purchasing an income property. She also makes sure our accounting is up-to-date and handles the corporate finances.
---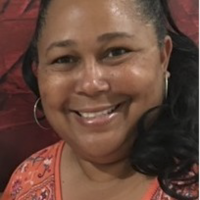 Phone:
408-867-1867
Mathilda Joensson
Director of Finance
Mathilda joined Wilson Investment Properties in September 2017 to take the company's accounting and finance functions to the next level, and to support the company as it continues its success and growth. Mathilda has 17 years of experience from the accounting and tax consultancy business, primarily at PwC in Sweden where she was for 16 years, first within accounting and assurance during which time she acquired a Swedish CPA, and later within the bureau's tax practice, helping companies of all sizes with primarily transfer pricing planning and compliance. After moving to California in 2016, Mathilda continued her carreer as an accounting and finance consultant with customers primarily being early and mid-stage start-up companies. As an experienced consultant Mathilda has had the opportunity to act both project leader and team lead and she has developed great multitasking skills. Mathilda is excited to join and be a part of the team at Tom Wilson Properties and to contribute to the company's continuing success.
---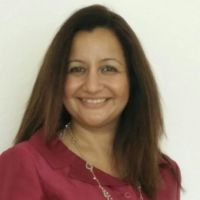 Phone:
408-867-1867
Jennifer Zhang
Office Manager
Jennifer leads, sources and drives all Strategic Marketing activities to support the growth and success of Wilson Investment Properties. Her focus is to work cross-functionally with all the team members. Jennifer received her BA from UCLA and her background is in fine art, art auctions, direct sales, and sales management. Since her first real estate seminar in early 2016, Jennifer is always finding ways to get involved with the community and get hands-on experience in real estate investing.
可以提供中文服务
---
Deepak Parkhe
Marketing Assistant
Deepak assists the team with managing property information, social media marketing, lead generation and CRM. He earned his Master's Degree in Mobile & Satellite Communication Engineering with distinction from University of Glamorgan, Cardiff, UK in 2011. With an industry experience of more than 7 years, he possesses tremendous knowledge of different international real estate markets. Prior to joining Wilson Investment Properties, he has served several real estate clients from all across the globe. His persistent student mentality and "Never Say No" attitude make him a huge asset to our team.
---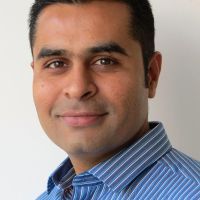 Phone:
408-867-1867
Shardul Bhatt
Web Developer
Shardul Bhatt manages and oversees a development team for the Wilson Investment Properties website and SEO. He is BoTree's founder and CEO, has over 15 years of experience in the software industry, both in terms of unique IP driven product development as well as professional services.

Shardul has worked in domains like mobile transactions, travel and leisure, social media marketing and advertising, education, e-commerce, real estate and health insurance.

Shardul has held several technical and managerial positions, and, has also helped startup several software services companies in areas ranging from web development to business intelligence.
---
Phone:
817-288-5525
Steve Fithian
Managing Director, Sperry Van Ness
Steve specializes in selling and overseeing investment property sales that include multifamily, mini-warehouse, office, retail, undeveloped land and finished lots. He also organizes, manages, and acts as the general partner in property partnerships.
---
Phone:
817-377-3190, ext. 125
Robin Alexander
Portfolio Manager, Frontline Property Management
Robin works tirelessly, maintaining property leases, advertising and filling vacancies, communicating with tenants, assisting rehabs, and assisting WIP with purchases and resales.
---
Phone:
817-614-8115
Vance Wampler
Agent, Reology Group
Vance has his feet on the ground in Texas, finding us good quality properties that meet our strict standards. He also assists WIP with purchases and resales.
---
Phone:
972-864-0400, ext. 243
Michelle Pepper
Insurance Agent, Davis-Dyer-Max Insurance
Michelle Pepper is an independent agent with Davis-Dyer-Max, Inc. She offers a broad range of insurance products tailored to the real estate investor.
---
Phone:
972-581-2998
Graham Parham
Mortgage Lender, Highlands Mortgage
Graham W. Parham has been a Mortgage Loan Officer for over 18 years with 25 years in sales and marketing. He is a leader of financial expertise in the North Texas residential real estate market, developing a significant following among homebuyers and investors. Known and respected industry-wide, Grahams production consistently ranks him as a top producer in this market place. As an active investor himself, Graham has a strong insight on what his investment buyers are looking for to accomplish their short and long term goals.
---